Originally from Mthatha in the Eastern Cape, Zizipho Poswa relocated to Cape Town to study surface design, majoring in textiles, at Cape Peninsula University of Technology. Alongside lauded South African ceramicist Andile Dyalvane, Poswa co-founded Imiso Ceramics, whose handmade tableware has earned the studio an international following. Her textile knowledge is translated into abstract yet tactile hand-pinched bowls, vessels and vases that celebrate her love of colour and pattern.
Poswa's work for Southern Guild explores her personal experience and heritage as a Xhosa woman on a much larger scale, finding form most recently in monumental sculpture. Poswa received the prestigious Fellow Award from Ceramic South Africa and in 2017 she was awarded an Mbokodo Award in the Traditional and Indigenous Art category.
My love for ceramics began during my studies at Russell Road Campus at PE College while studying for my National Certificate in Art & Design. It was a bridging course since I had no art background in high school.
My work with Southern Guild is my debut into the world of collectible design and a reference to my personal and creative journey as a ceramist. I have taken part in two successful group shows with Southern Guild.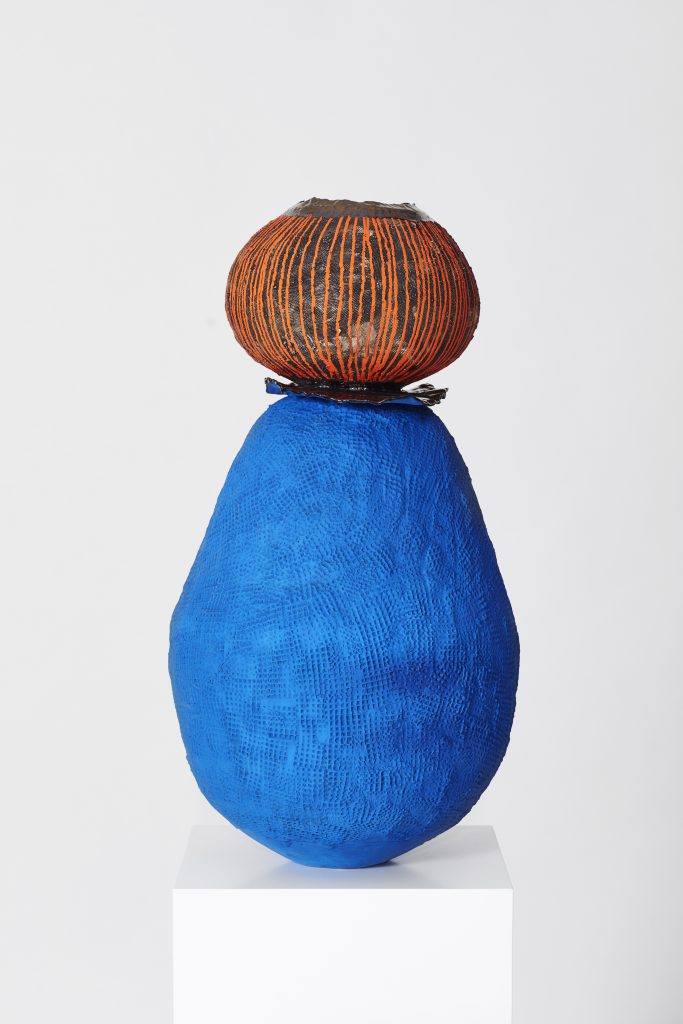 I am inspired by my background as a Xhosa girl, traditional African art, African prints and my textile design background influences my work a lot. I use bright colours, a lot of texture and pattern.
Imiso Ceramics is a brainchild of myself and Andile Dyalvane, together with three ex-business partners 12 years ago. Imiso's studio and gallery is based at the Old Biscuit Mill in Cape Town and we specialise in uniquely handcrafted ceramics by myself and Andile. We pride ourselves in creating authentic artworks that are rooted in Africa but can fit anywhere in the world.
I use my textile knowledge to hand-paint and create beautiful motifs and unique patterns for my pieces. I also mix my own coloured glazes. I grew up surrounded by pattern, colour and design and studying textile design was a dream. It had so much connection to other design media.
My ceramics embody elegance, beauty, delicacy, abstraction, my love for colour, texture and pattern, and my appreciation for handmade processes. I use a very traditional method of production – hand-pinching – as my signature.
Future plans include a residency, a collaboration, a solo show and a new collection for Imiso.
Visit www.imisoceramics.co.za