With sweeping views of Table Bay, Table Mountain and the City Bowl, The Ridge Estate, situated high on the slopes of Lion's Head, is designed for those who want to create their dream home in Cape Town. It offers spectacular hiking trails, tranquil walks and opportunities for endless exploring.
The acclaimed Jaco Botha Architects has been chosen by two buyers to make that dream a reality. Together with the home owners, they've given life to The Ridge Estate's design philosophy – using sea and mountain to inspire a sense of integration and a natural sense of calm and privacy.
These two homes, while unique in their structure and layout, are both holistically considered, the landscape integrated into the planning so that both are anchored and settled in their surroundings.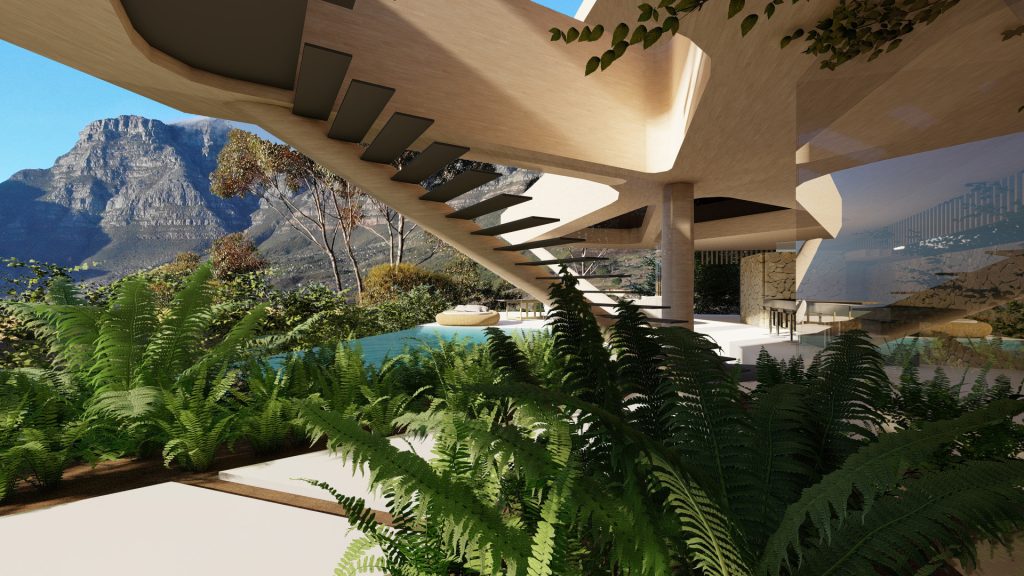 Home 1604
This project is primarily inspired by the young family's love of nature and the outdoors.
"Given the beautiful mountainside terrain, we drew further inspiration from the idea of living under a tree – with unrestricted movement below and beyond the canopy," says the team at Jaco Botha Architects.
Home 1604 features a large strutted structure that creates seamless living spaces underneath, with blurred boundaries between inside and outside. A warm and tactile material palette further reinforces the natural and tranquil qualities of the space.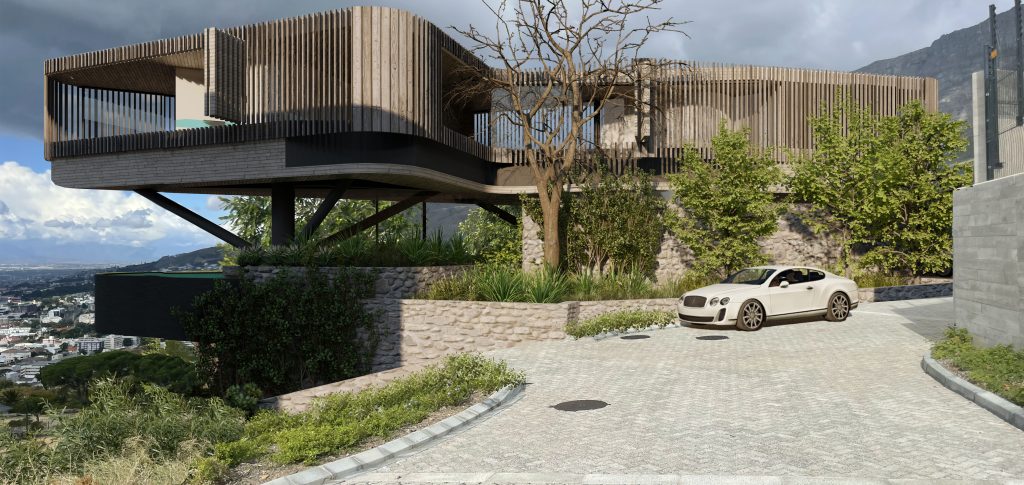 Home 1609
The site of home 1609 lies at the far end of the estate, which offers unique opportunities in terms of its viewing potential, literally in all directions, and at the very top of the City Bowl.
To capitalise on this beautiful 360° view, the building diagram is conceived as a set of staggered balconies, which open outward onto the views.
"The viewing experience is enhanced by dematerialising the corners and edges of the building, where sliders pull away into the pockets and columns are omitted from all critical corners," they say.
The thrill of being close to the city while ensconced in nature and protected by 27/4 security is a unique one. Added to that, The Ridge is the only available piece of real estate suitable for development in the entire City Bowl.
Should you wish to visit the estate or to find out more about the concept homes, contact Seeff on 021 423 9146 or visit The Ridge Estate site for the full brochure.