Thanks to exponential innovation in every avenue of tile technology, the horizons of the porcelain surface have extended into the realms of the previously impossible. Italtile's esteemed partner, Ceramica Sant'Agostino, continually pushes the boundaries with experimentation, and Italtile is thrilled to unveil DripArt—a porcelain tile range of staggering beauty that finds artistic expression in the scientific process of corrosion.
Something magical happens when living metal responds to the chemistry of the elements. It's a transformation that etches every chemical change in deeply beautiful ways, altering the nature and mood of the metal touched by the elements. DripArt expresses this transformation in a concept that Sant'Agostino terms 'the LiquidGesture,' describing the fluid interpretation of corrosive liquid on metal.
The full DripArt Collection was inspired by six metal looks—Titanium, Calamine, Bronze, Iron, Verdigris, and Copper—and Italtile selected Copper and Verdigris as being most suited to the tastes and aesthetic preferences of the South African market.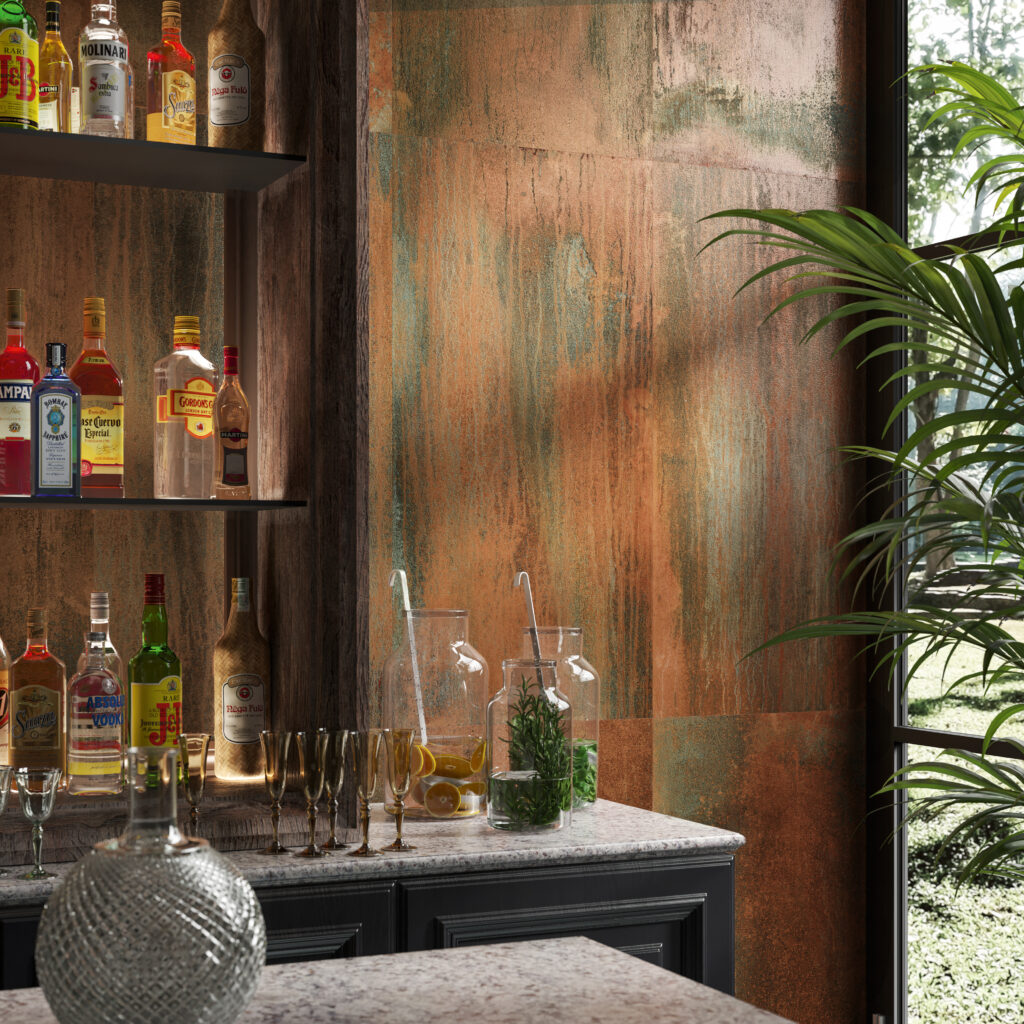 The irregular corrosive drip 'lines' deliver a dynamic, 'live' surface, giving each porcelain tile powerful graphic differentiation with a unique alchemical atmosphere. DripArt Copper has strong coppery tones with mild green variances, while DripArt Verdigris is all about intense blue-green tones (Verdigris is the old French word for "the green of Greece," describing the effect of saltwater on copper across the millennia).
The range is available in 40 faces: 40 different graphic versions of the tile pattern. The result is extreme originality, with spectacular variety, ensuring that any installation, whether wallscape or floorspace, offers minimal repetition. This is further enhanced by the large format of the tile, measuring 600 x 1200 mm, with rectified edges. DripArt offers a continuous installation space with fewer grout lines (1.5 mm or less) to create a sleek and near-seamless surface.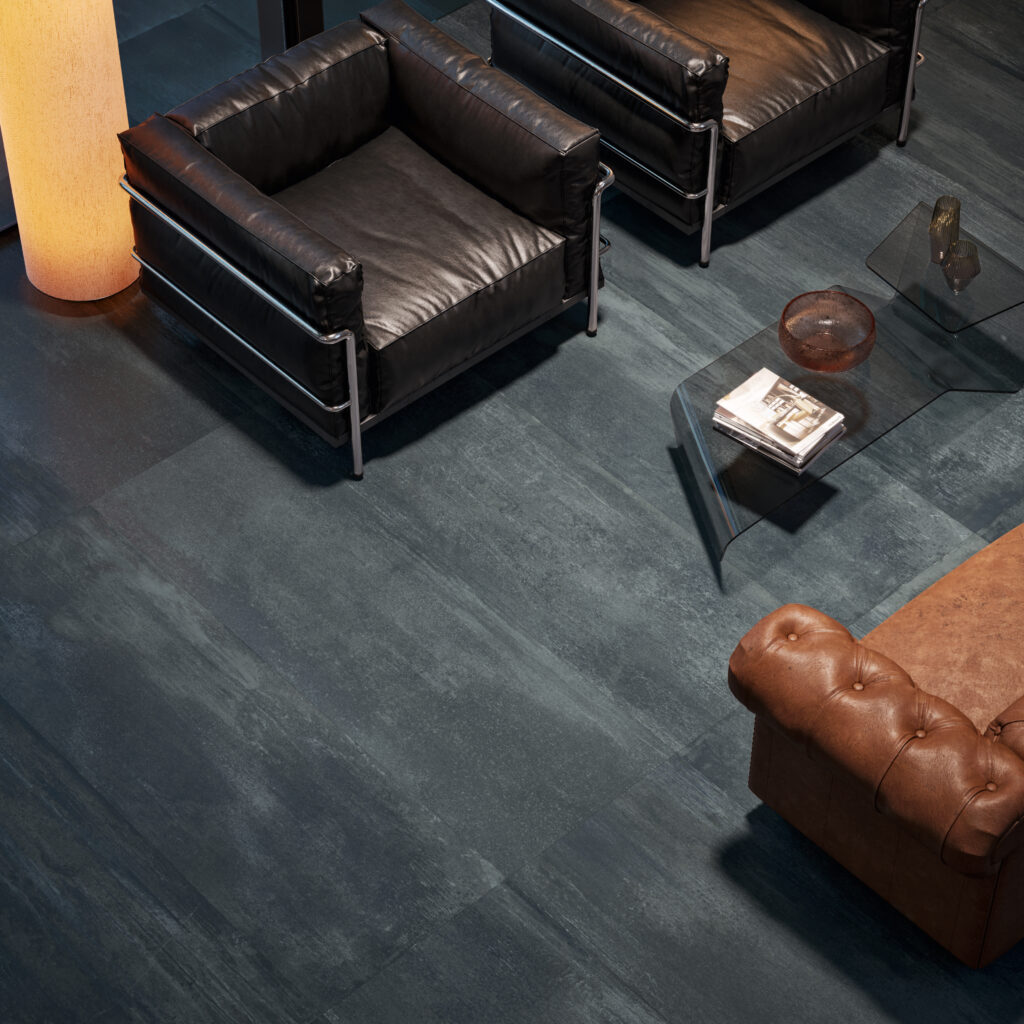 DripArt is a magnificent addition to Italtile's growing Metal Effect Tile Collection, designed to elevate modern and urban spaces, with dramatic looks that will take centre stage in a contemporary mood board.
Visit www.italtile.co.za