Transform your bedroom into a sumptuous retreat with harmonious bedroom colour schemes that evoke serenity and style.
Lilac and yellow
"When times are challenging, we seek spaces that evoke happiness—friendly environments fostering positivity. The uplifting colour story, a modern blend of soft lilacs and yellows, is perfect for playful combinations that add impact to any room without feeling brash or intrusive. These colours harmonise beautifully with natural materials and complement any collection of furnishings. All you need to complete the look is an array of flowers." – Palesa Ramaisa, Dulux colour expert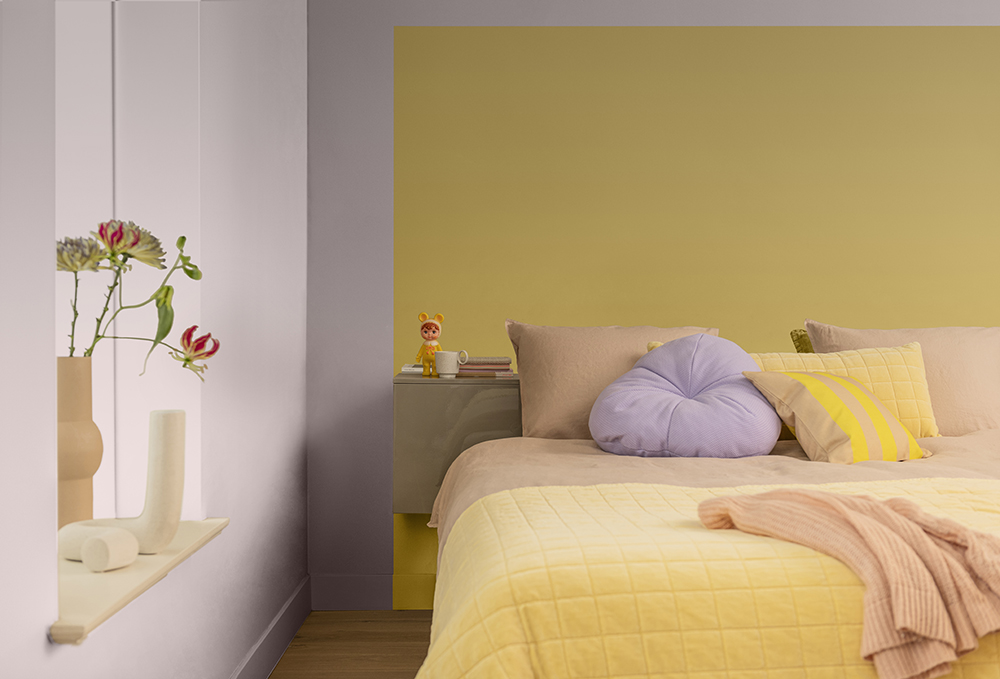 Stone, soil and clay
"Make your bedroom feel familiar and inviting with the warm shades of natural stone, soil, and clay. These global earth tones serve as the perfect backdrop for natural materials like clay, terracotta, and wood. Since these colours share a mellow quality, they are ideal for layering to create a look that feels both cosy and carefully considered." – Palesa Ramaisa, Dulux colour expert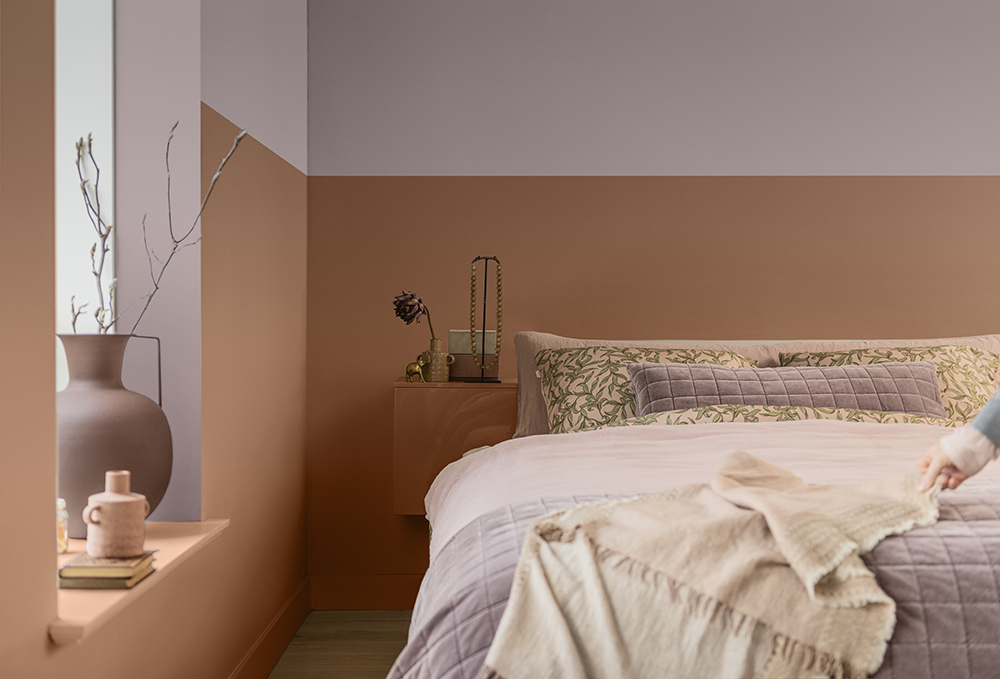 Neutral base with earthy greens and blues

"To create a serene atmosphere in your bedroom, start with a neutral base colour such as white, cream, stone, or soft grey, providing a calming backdrop for your space. Introduce earthy greens through elements like bedding, throw pillows, and artwork to evoke the beauty of nature. Complement these with tranquil blues, mimicking the soothing effect of clear skies and oceans. Use textured wallpaper and area rugs to add depth and warmth to the room. Opt for soft throws and plush scatter cushions in nature-inspired colours and materials for both comfort and style.
"Enhance the aesthetic by decorating your walls with artwork featuring natural themes, such as serene landscapes or botanical prints. Invest in an upholstered headboard for a luxurious touch and a tranquil ambiance. Introduce timber accents through side tables and dressing tables to add warmth and earthiness. Finally, complete the serene look with sheer linen curtains that allow soft, diffused light to filter in, adding softness, elegance, and framing the windows beautifully for an inviting atmosphere." – Ester Venter, interior designer and owner of Posh Interiors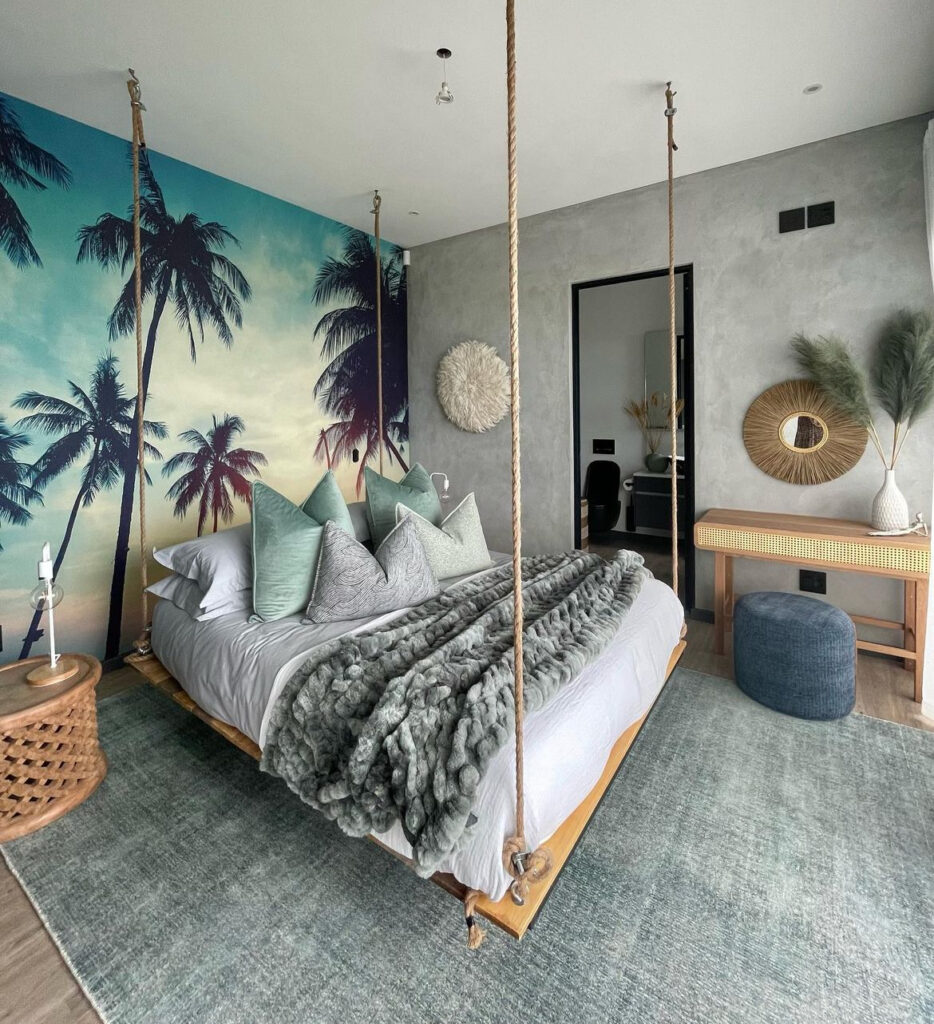 Jewel tones

"To create a luxurious and cosy bedroom, embrace rich jewel tones such as deep purples, sapphire blues, emerald greens, and ruby reds. Use these hues as accents on your walls or in your bedding to transform your space into an indulgent retreat. Complement these colours with sumptuous materials like velvet, silk, and satin to add warmth and elegance to the bedroom. Enhance the opulence further with metallic accents like gold, brass, or silver in frames, lamps, or hardware for a touch of glamour. To complete the ambiance, choose warm, soft lighting with stylish fixtures such as chandeliers or elegant bedside lamps, and utilize dimmer switches to set the perfect mood." – Ester Venter, interior designer and owner of Posh Interiors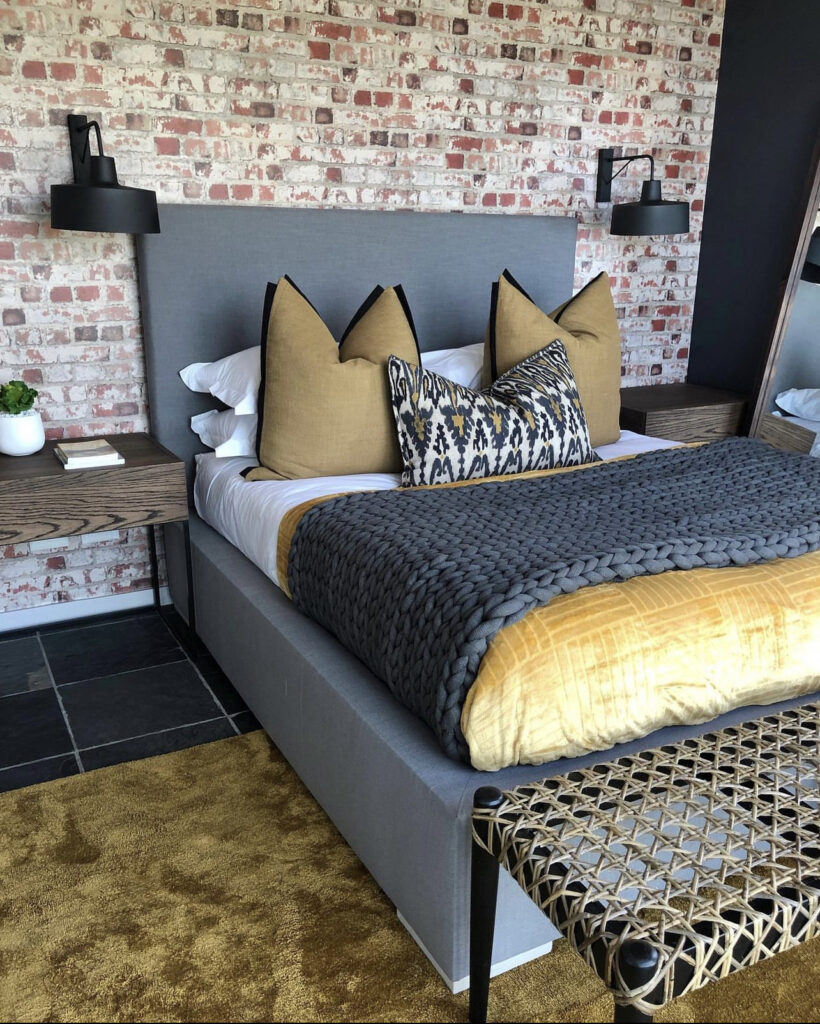 Accent wall
"A dark charcoal accent wall can serve as a bold backdrop, adding depth and sophistication to a bedroom. It pairs well with a palette of warm neutral tones, providing a striking contrast that makes the warmer colours pop. Bedding can include layers of warm-toned throws and pillows. To balance the strong character of a charcoal wall, incorporate wood into the furniture, bringing a touch of natural warmth and cosiness, and preventing the room from feeling too stark. For decor, consider elements with metallics like brass or gold, which can introduce additional warmth to enhance the room's appeal." – Loredana Morton, interior designer and owner of Loredana Morton Interiors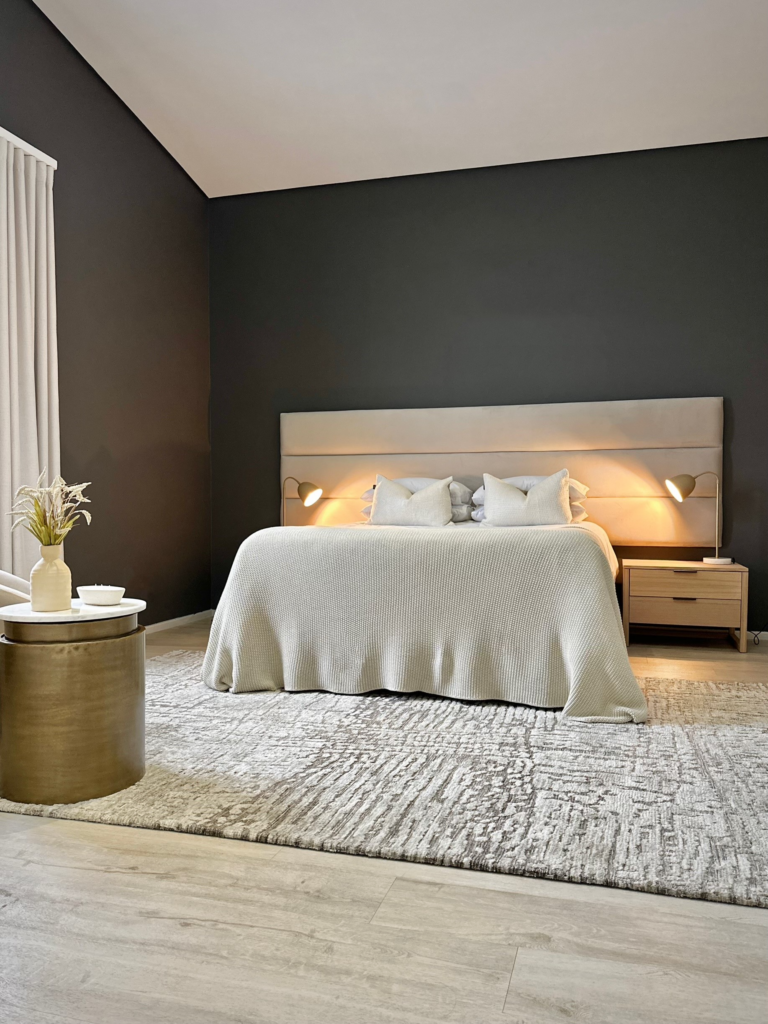 Neutrals
"Neutrals are the cornerstone of a timeless colour scheme. They are versatile, allowing for easy modifications to the decor over time, and they tend to open up spaces, making them feel more airy and peaceful—ideal qualities for a bedroom. A neutral palette can include whites, which reflect light and can make a room feel larger; beiges, which add warmth; and greys, which offer a modern touch. Using a neutral backdrop, you can layer textures and introduce subtle patterns to create depth. These colours can make a bedroom feel more serene and welcoming." – Loredana Morton, interior designer and owner of Loredana Morton Interiors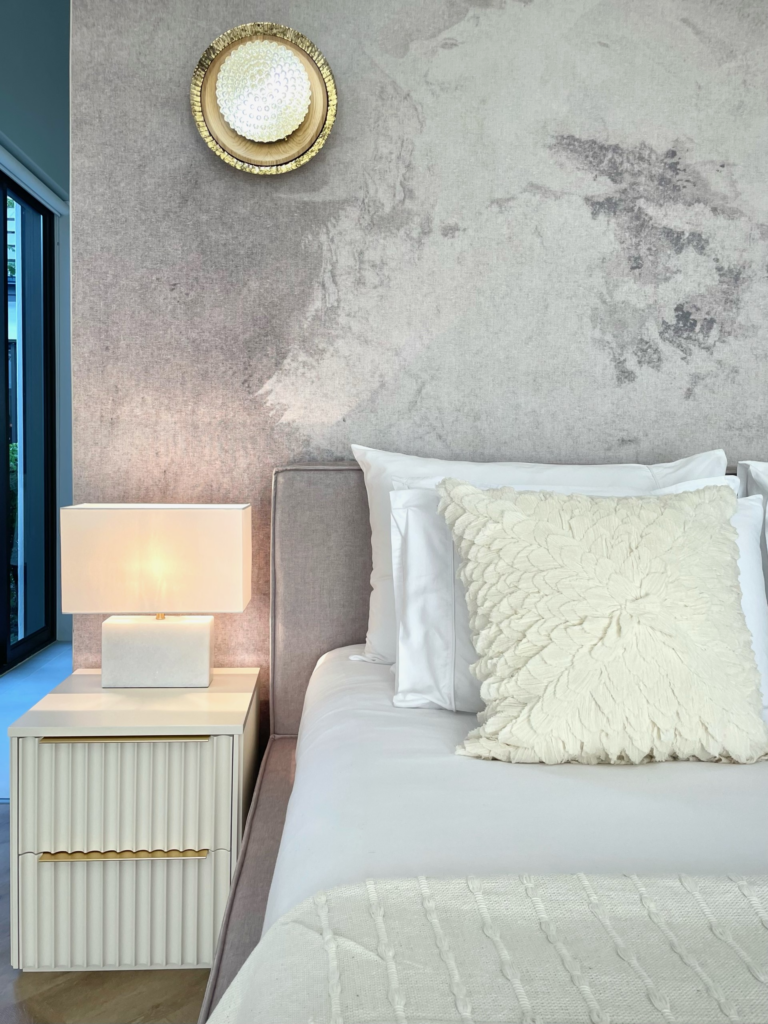 Moody colours
"To create a luxurious and cosy ambiance, consider investing in moody, muted colours with darker shades such as grey, charcoal, navy, terracotta, warm stone, and moss. Incorporate these shades into your choice of premium bed linen and a plush rug. This colour palette will elevate your space, ensuring a luxurious atmosphere that stands out from the rest." – Janet Joan Kruger, founder and owner of Janet Joan Interior Design
Featured image: Posh Interiors