Explore ways to refresh your kitchen with the latest trends in kitchen design.
A warm space
"Warm shades of natural stone, soil and clay, this family of global earth tones can make your kitchen feel familiar and inviting. Because these colours share the same mellow quality, they are perfect for layering to create a look that feels cosy and considered." – Palesa Ramaisa, Dulux Colour Expert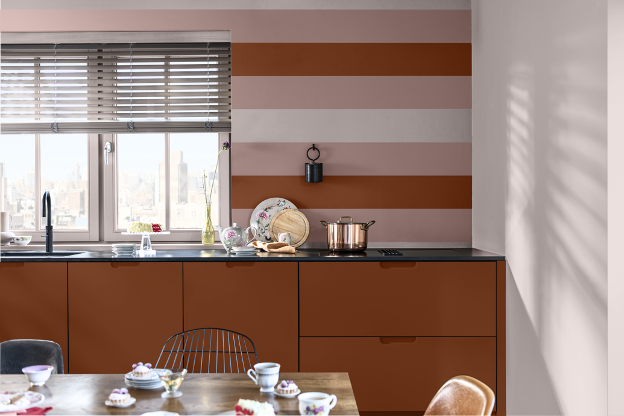 A calm space
"Even a busy kitchen can feel peaceful with the right colours. Dulux's calm colour story comprises natural greens and blues that can bring a tranquil and fluid feel to a space. Here, two deep greens set the tone, and Sweet Embrace™ adds a warm touch. Inspired by the tones of woodlands and seascapes, fluid blues and greens can bring a calm, clarifying feel. They also work perfectly with natural materials such as wood, cork, and wool – the simple, understated treasures of nature that can bring beauty and authenticity to the home." – Palesa Ramaisa, Dulux colour expert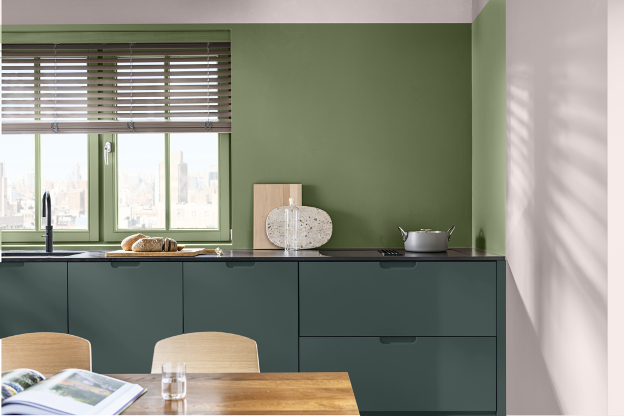 Pendant lighting
"An essential aspect to consider is the addition of pendant lighting, which seamlessly blends functionality and style in your kitchen. These elegant fixtures come in various shapes, sizes, and finishes, allowing you to find the perfect match for your kitchen's theme. As you work to complete the look, ensure trendy bar stools are part of the equation, offering both extra seating and a stylish flair." – Johann De Wall, KARE Johannesburg marketing manager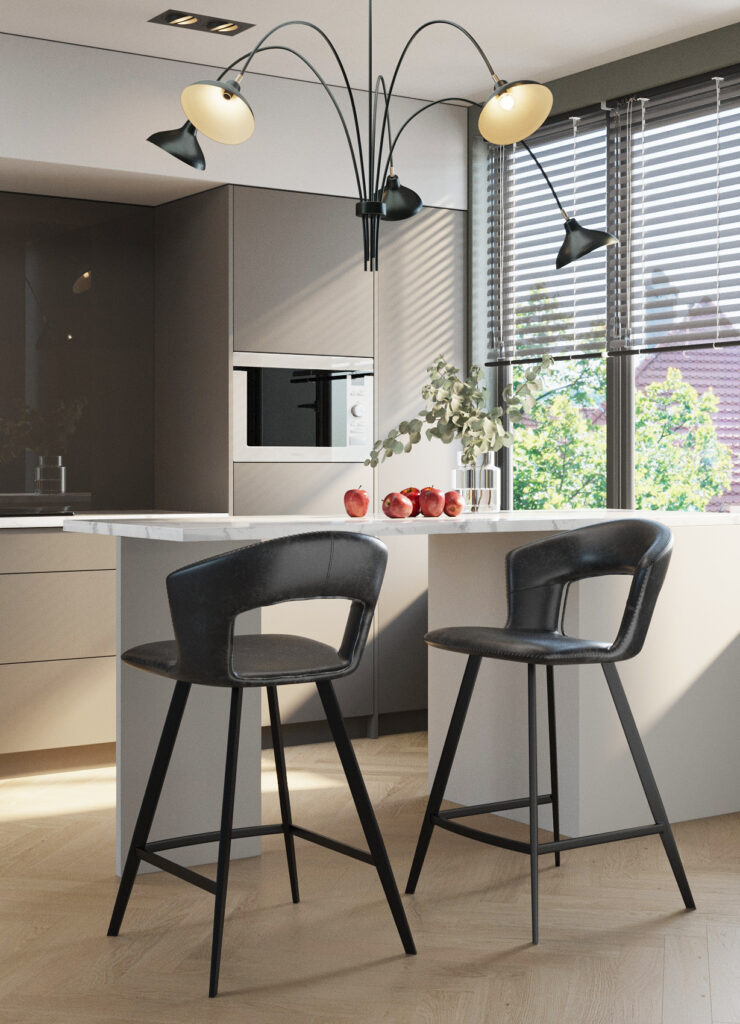 Textures and materials
"Achieve a genuinely modern and layered design by taking inspiration from the contemporary trend of combining different textures and materials, including free-standing metal cabinets with glass-panelled doors. This unique addition adds distinct character to your kitchen and balances form and function for a truly inviting and fashionable space." – Johann De Wall, KARE Johannesburg marketing manager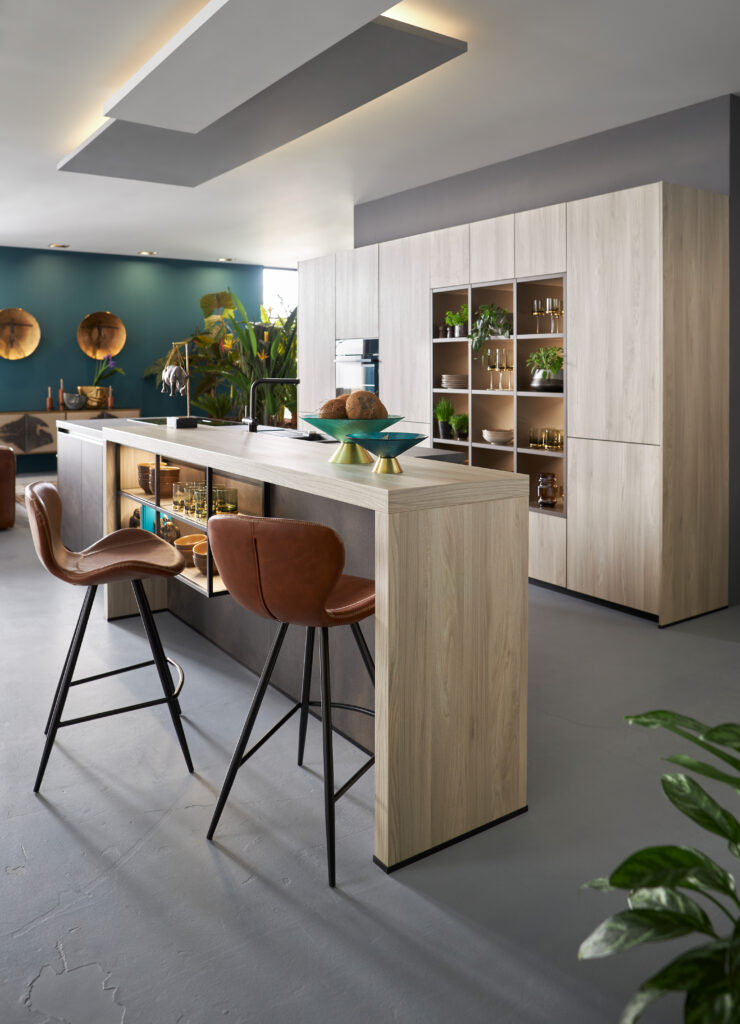 Open shelving

"Open shelving has become an increasingly popular design element in modern kitchens, offering a stylish and functional way to display dishware, cookbooks, and decorative items. This design choice is easy to implement, even in an existing kitchen, and can create a more open and airy feel. The material and finish of your shelves should complement the other elements in your kitchen, such as countertops and cabinetry." – Loredana Morton, interior designer and owner of Loredana Morton Interiors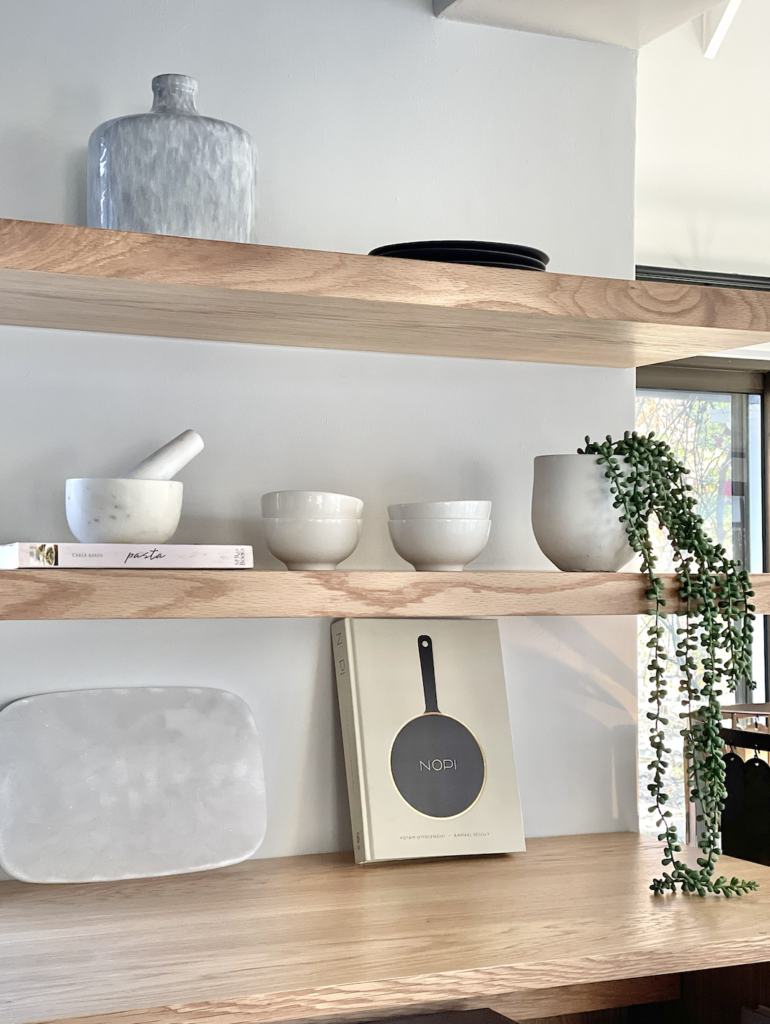 Matte black finishes
"Matte black finishes bring a sleek and modern touch to kitchen design. This trend can be incorporated through appliances, cabinetry, hardware, tapware, and light fixtures, creating a sophisticated and cohesive feel. The contrast of matte black against lighter colours or natural materials like marble and wood can also create a bold look that makes a statement. Consider the style of your kitchen and choose matte black elements that complement the overall design aesthetic." – Loredana Morton, interior designer and owner of Loredana Morton Interiors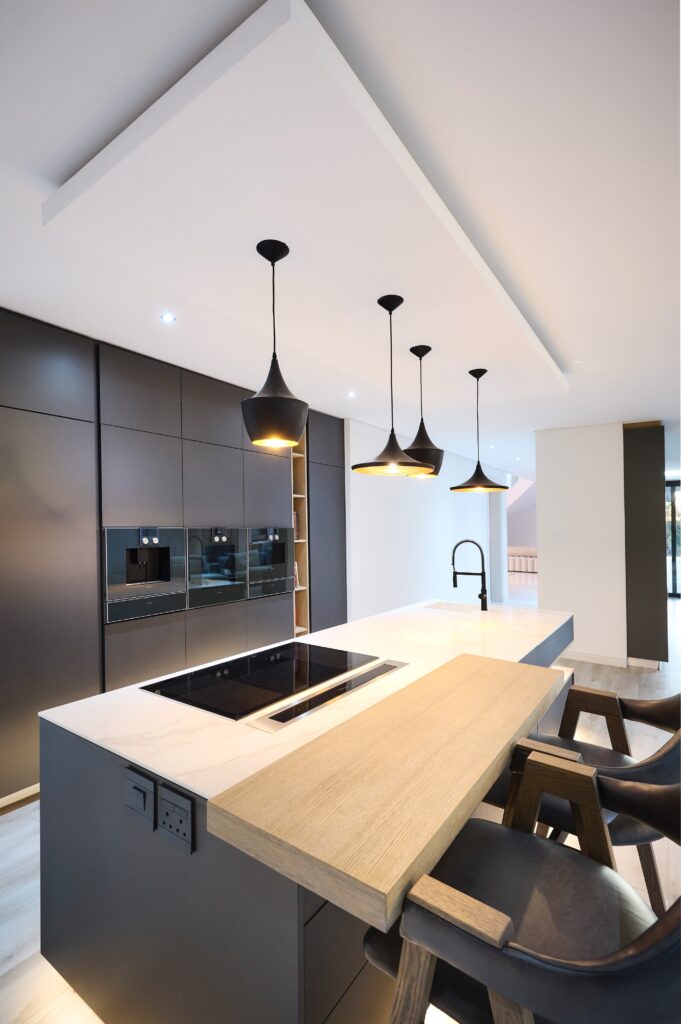 Maximise space
"Reject the idea of beautiful yet impractical kitchens, and never underestimate the potential of small spaces. Numerous solutions exist to maximise the use of available space. For compact spaces, it's essential to combine aesthetics with functionality. Consider modular kitchens, which provide equipment and accessories neatly integrated within the kitchen cabinets, optimising your available area. Opt for a furnishing style that is both functional and comfortable while avoiding the creation of cramped spaces.

"To determine the ideal kitchen configuration, ask yourself the purpose your kitchen space should serve: whether it's for bonding with family and friends, functioning as a professional kitchen, providing extra space in your home, or simply serving as a place for cooking. This purpose will guide your design choices." – Melanie Stein, EuroCasa Johannesburg managing member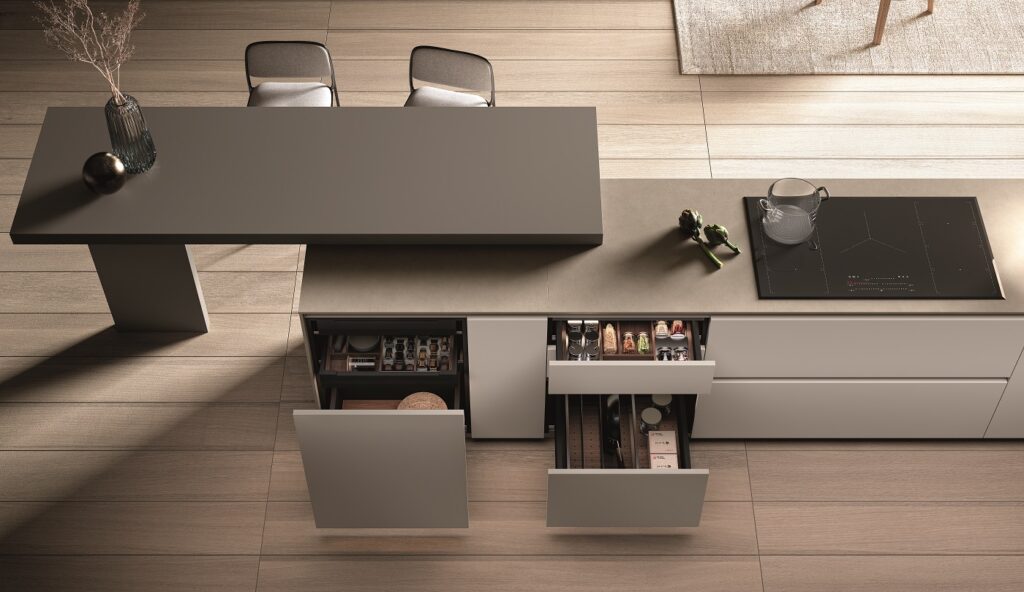 Focus on functionality
"Modern kitchen design has evolved to prioritise sleek, eco-conscious, and highly convenient elements, broadening the scope of design sophistication and quality for clients. Our focus is on translating each client's vision while still preserving a sophisticated home appeal. A perfect kitchen combines all the necessary elements while maintaining an elegant appearance.
"Well-placed lighting amplifies the practicality of work surfaces, and accessible storage is crucial. Components can range from internal drawers, corner carousels, and recycling bins to larder units, cutlery/spice storage, and expansive integrated fridges. Incorporating these elements into the design significantly enhances kitchen functionality" – Melanie Stein, EuroCasa Johannesburg managing member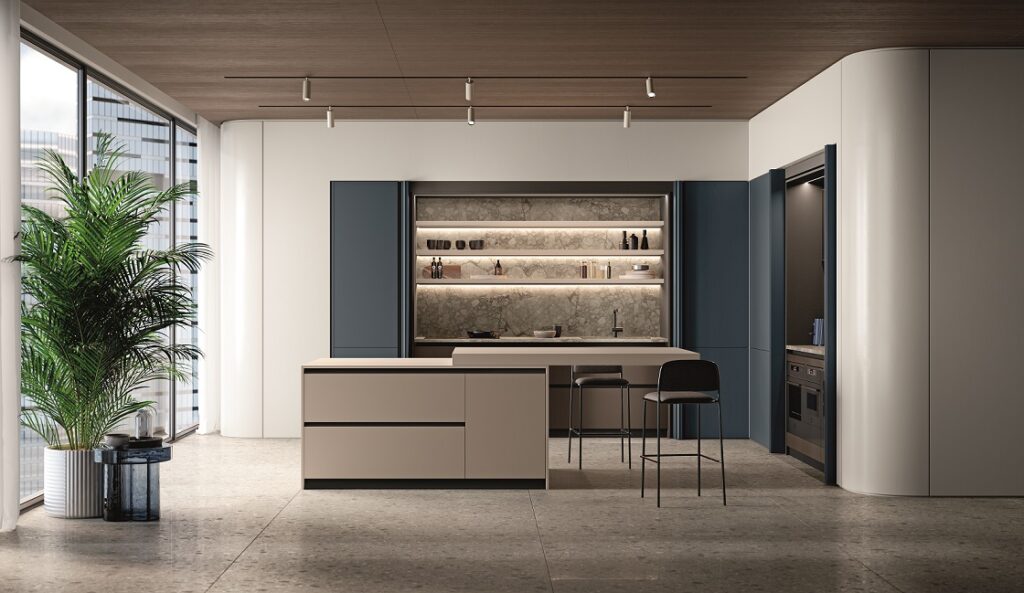 Optimise design
"The actual design of the kitchen is fundamental to creating a fresh space. Here, you need a professional who takes pride in creating a space that is not only tailored to the needs of each individual with their aesthetic in mind, but truly great designers think about how things look, feel, and, most importantly, function!

"Too often, designers rely heavily on the client's brief alone and aren't confident enough to change the space to achieve the best possible design. Sometimes, just changing an entrance or removing a window can create a balanced design without clutter and complications." – Fazlin Oosthuizen, Blend Kitchens Africa head designer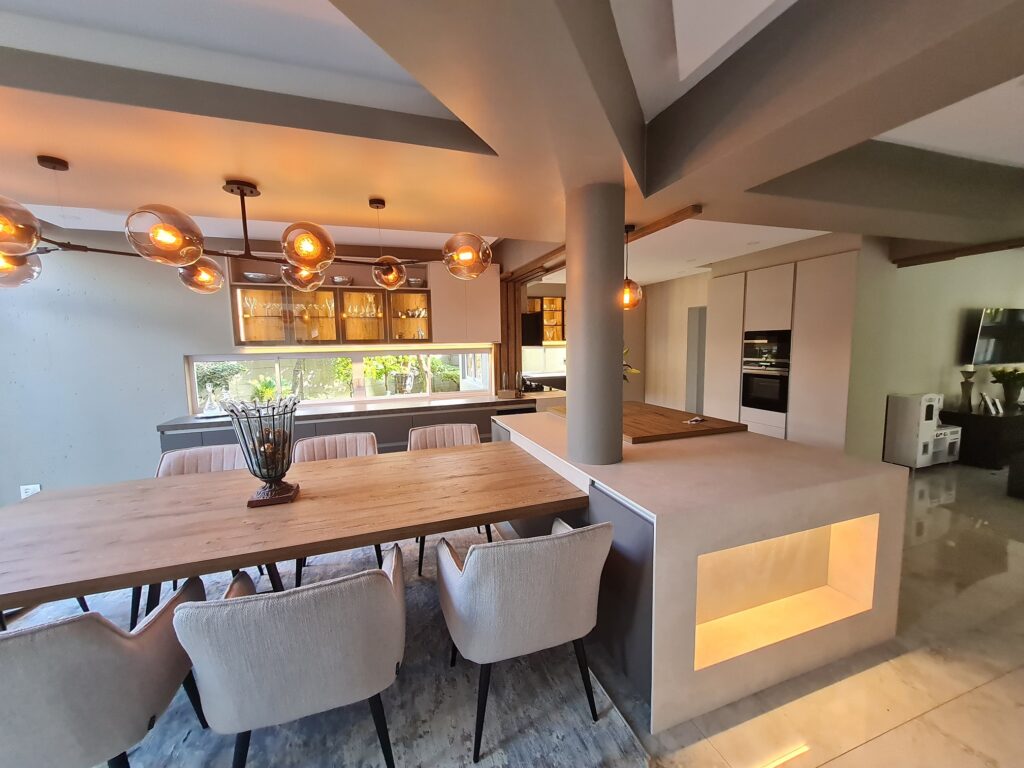 Integrate storage
"Create an integrated look in your kitchen by concealing the pantry without compromising on storage. The twisted, inward-opening CLIP top BLUMOTION hinge from Blum transforms the space by seamlessly blending the access door into the rest of the kitchen." – Charlene le Roux, Blum inspirations and specifications specialist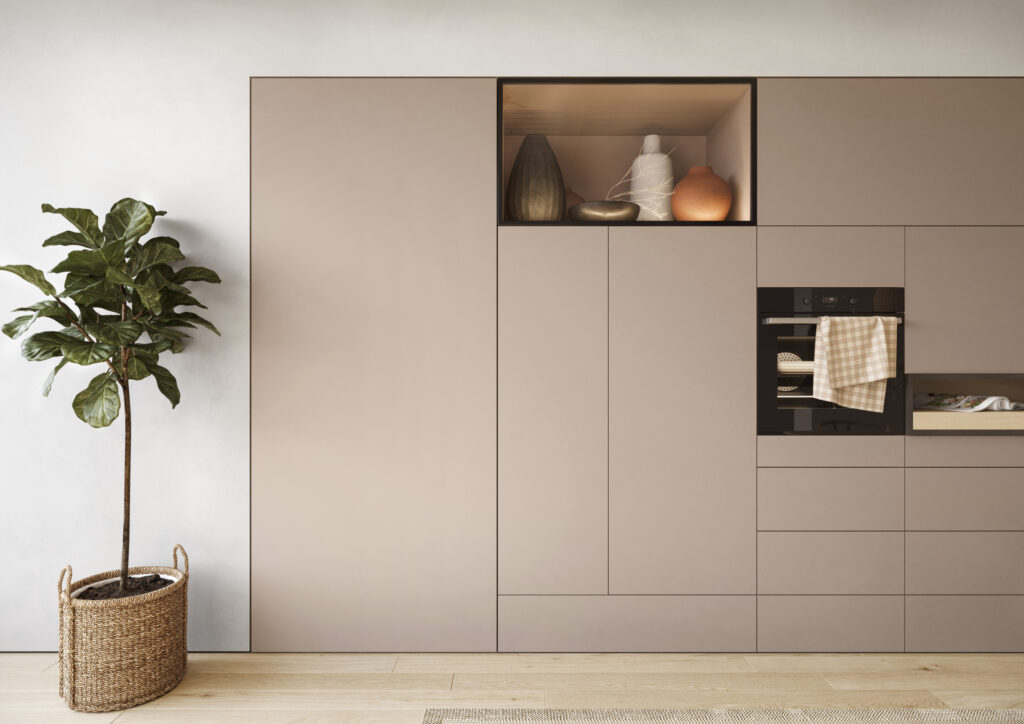 Utilise workspaces
"Pocket systems make it possible to open entire workspaces quickly and intuitively when needed and close them off again when not in use. REVEGO by Blum is the ideal solution for creating multifunctional living spaces." – Charlene le Roux, Blum inspirations and specifications specialist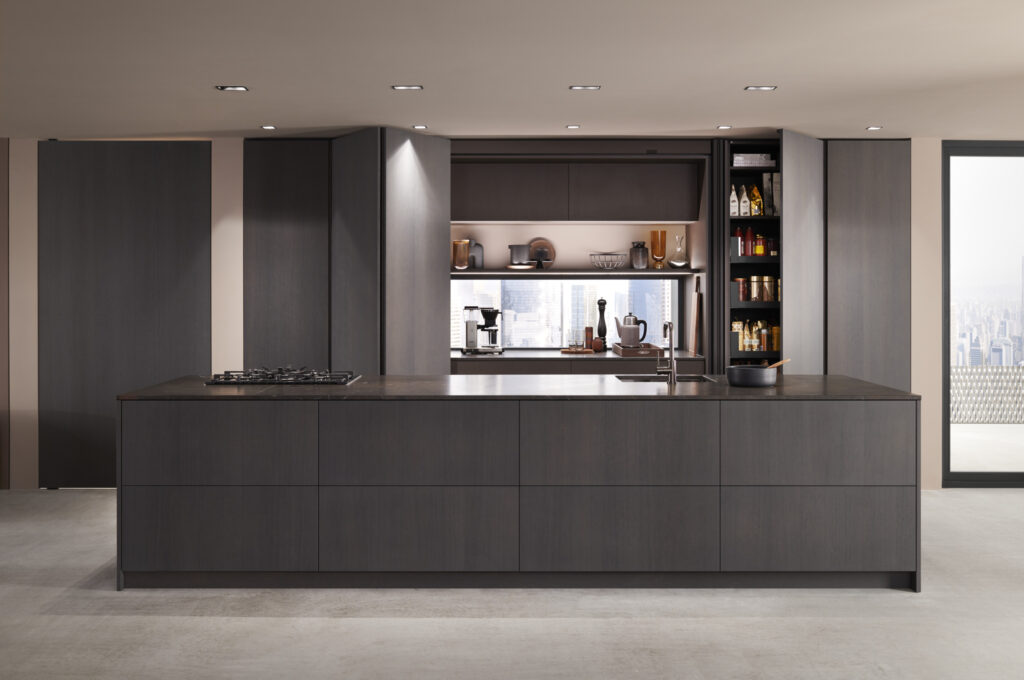 Natural timber
"Embracing natural materials is key to incorporating the latest kitchen design trends and is one way to revitalise your kitchen. Incorporate warm timber accents, such as reclaimed timber shelves or a natural timber countertop, to introduce a sense of charm and timeless taste. Further complement these materials with warm accents, such as exposed ceiling beams or timber flooring, to generate a cosy and inviting atmosphere. Pair these elements with stone or marble to achieve a harmonious balance between modern design and natural aesthetics." – Leanne Van Niekerk, interior designer and owner of LVN Interiors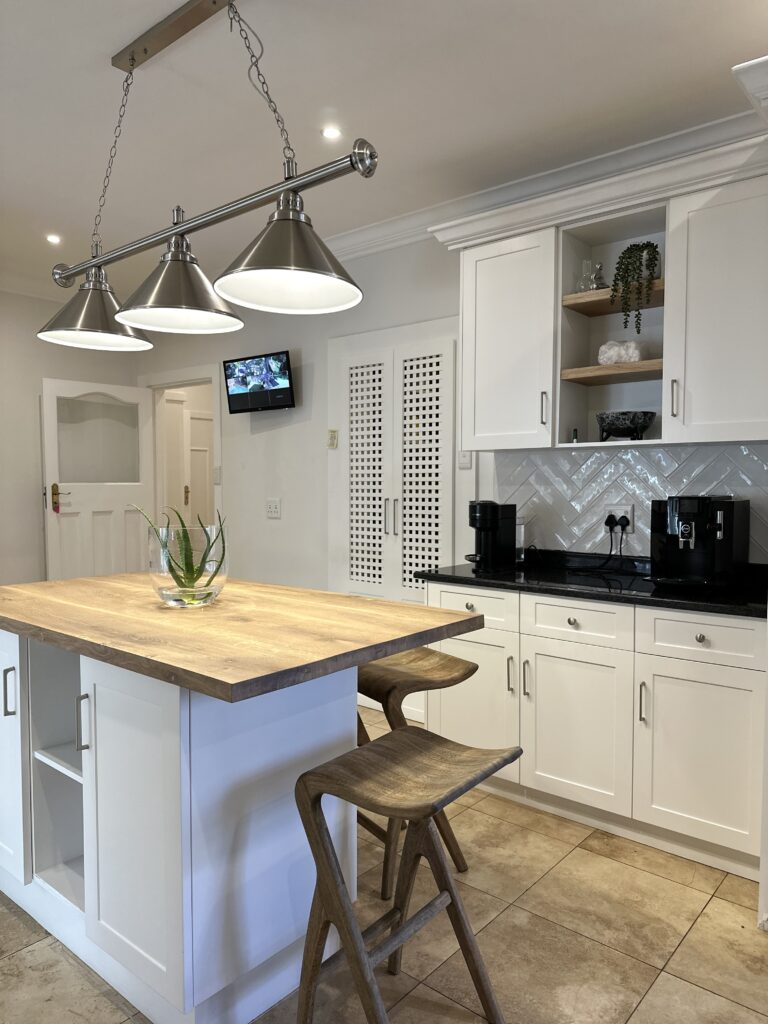 Tiles
"One way to achieve the latest design trends is by incorporating tiles into your kitchen. For your flooring, select large-format tiles with subtle patterns or textures to instantly modernize the space. Implement tiles for your kitchen backsplashes with neutral hues for a more contemporary touch or darker tones for a touch of vibrancy.
"Incorporating a herringbone pattern layout into your backsplash showcases craftsmanship and adds a touch of contemporary flair, creating a visual impact that further enhances the overall aesthetic. Combining these elements with minimalist cabinetry and modern light fixtures can create a sophisticated design that seamlessly merges traditional charm with contemporary elements." – Leanne Van Niekerk, interior designer and owner of LVN Interiors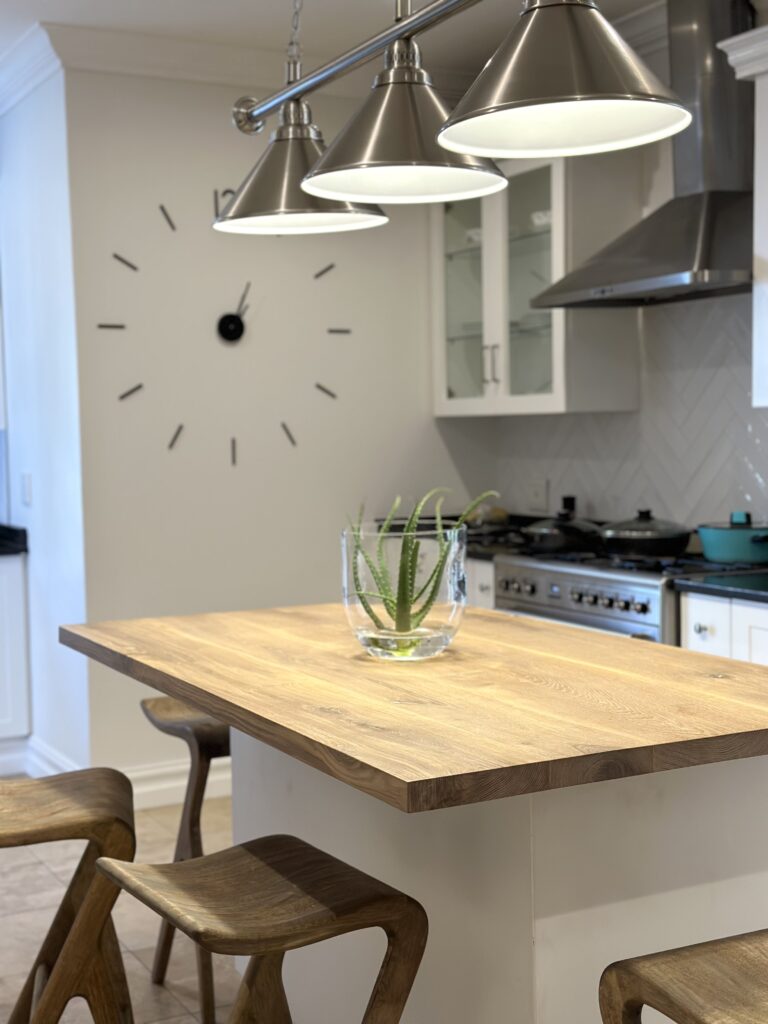 Featured image: KARE Johannesburg, @neola_kitchen